Our state bird and state flower/tree made for a nice composition.
Cardinal/Dogwood digital painting by Ruthie Edwards, September 7th, 2014.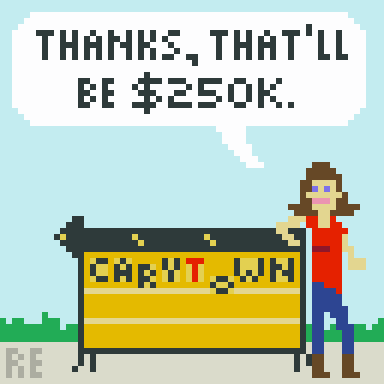 For non-RVA-folk, the Urban Design Committee of Richmond recently voted down a proposal for a $250,000 sign to be put in Carytown, a neighborhood & shopping district chock full of awesome local boutiques and restaurants. Pretty much everyone acknowledged it would be a grandiose waste of money that would be much better spent on repairing the roofs of Richmond's dilapidated schools. In response, RVA Magazine ran a "design your own Carytown sign" contest and this was my entry.
Oh, and this is a tugboat.
Digital paining based on photos of Tredegar Iron Works around 1865. Tredegar was an important iron manufacturer during the Civil War here in Richmond. Today some of the former buildings are a visitor's center and museum.