My favorite things about Christmas are always the creative bits: designing cards, wrapping presents with elaborate bows, decorating the tree, and making batches upon batches of peppermint buttercrunch.
I usually do a linocut for Christmas but I found myself too busy this year. Instead I hand-lettered a design on paper, first in pencil, then inked it with Pitt pens. I wanted the same look as a linocut so I drew it in negative (where the letters are white and the foreground is black). Here's the original scan, below: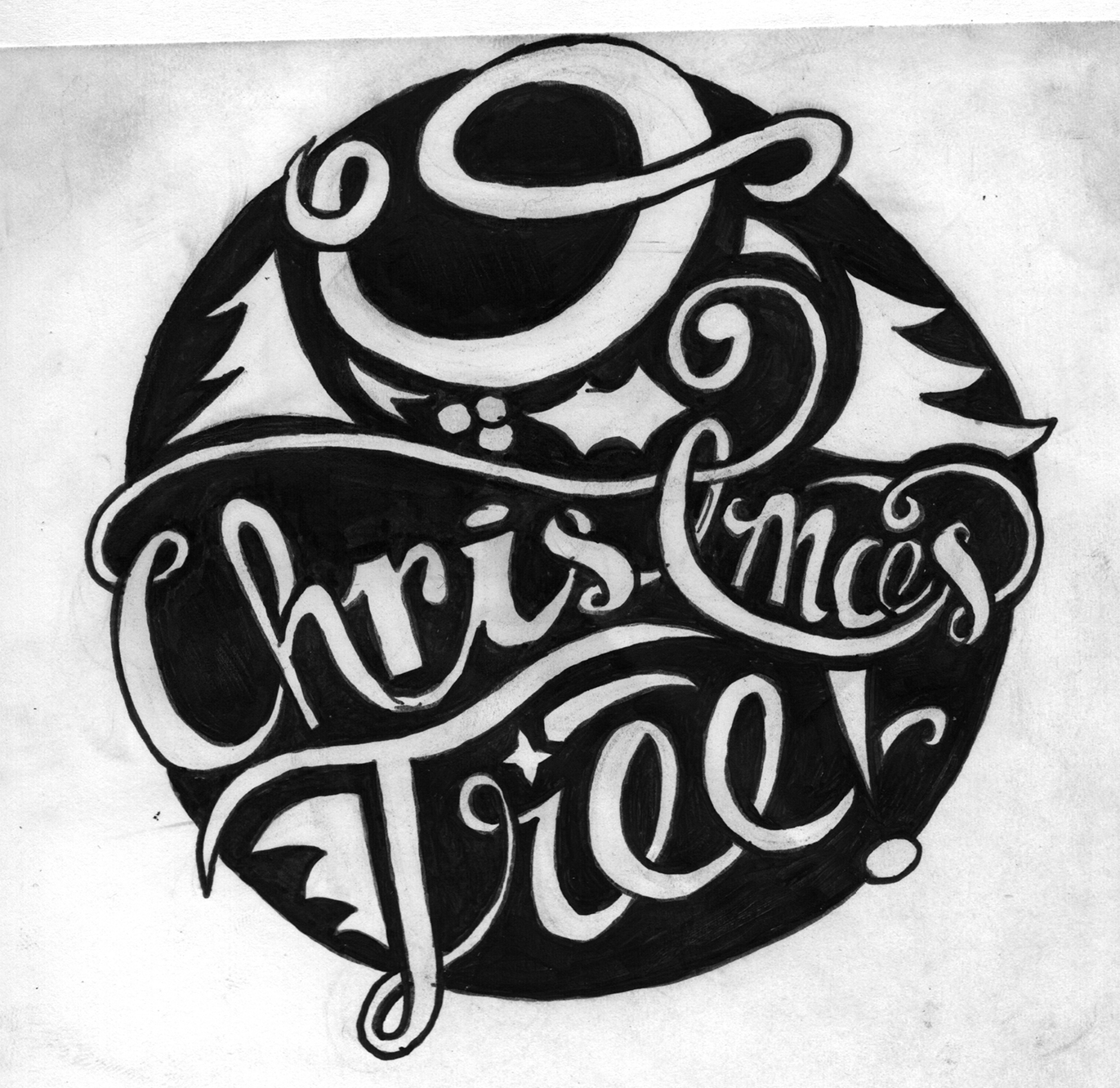 Pretty rough, right? Luckily my new Brother all-in-one scans at 1200 DPI so a simple levels adjustment in Photoshop got rid of most of the rough pencil marks. For certain hand-lettered logos and illustrations, I trace them in Illustrator using Live Trace but for this, I wanted to maintain a hand-drawn look. A lot of the rough edges were left in, and the circle shape itself was kept uneven. I cleaned up some of the stray marks like in the "h" and "t" manually and came out with this: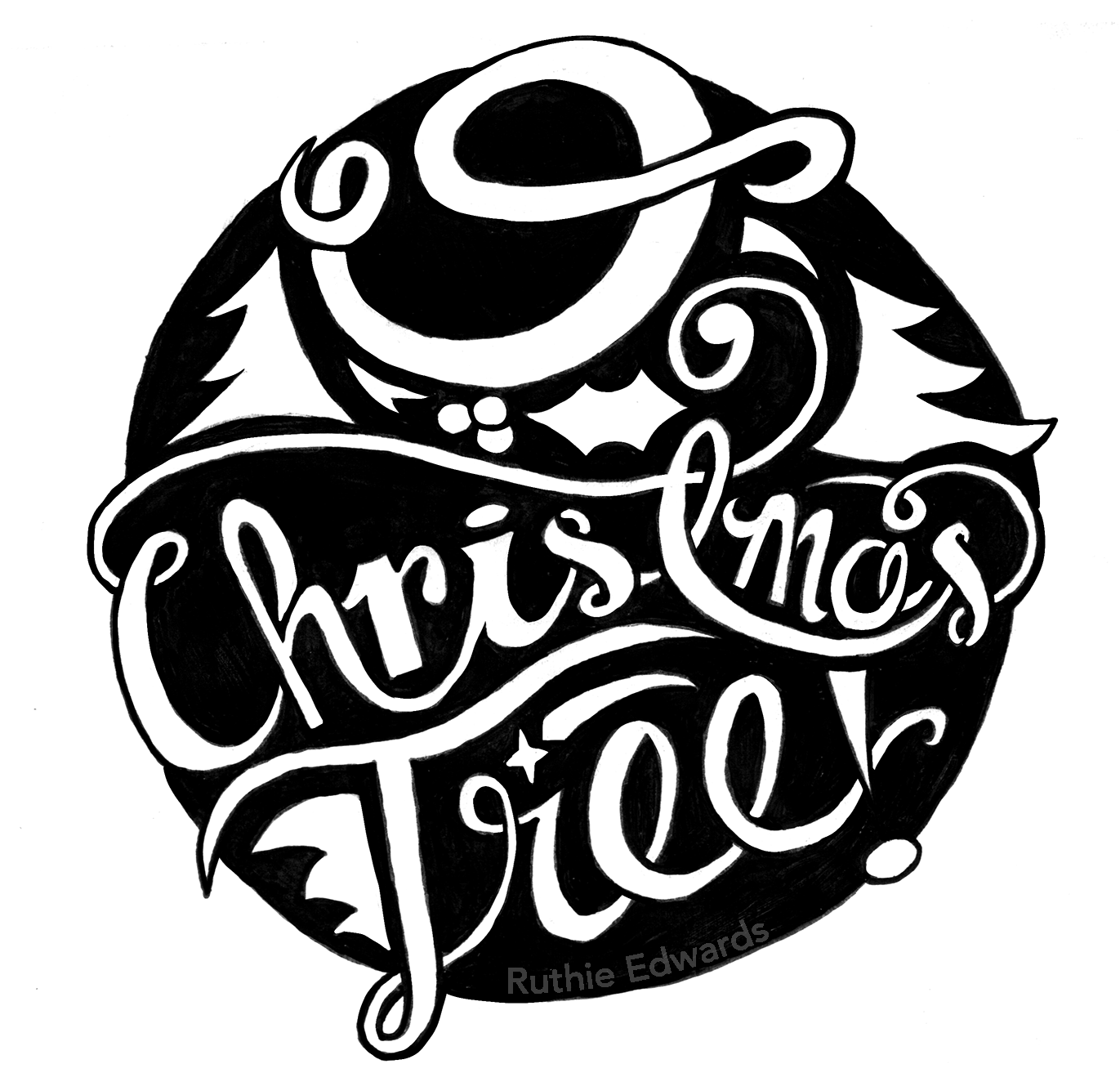 From there, I printed them directly onto ivory stock cards with the same Brother printer-scanner. So much easier than doing another linocut but I do miss the slightly-sloppy-hand-madeness of using linoleum and block printing ink. Making your own Christmas cards like this is so fun and SO CHEAP! Seriously, I think I got a pack of 50 blank cards for $5 at AC Moore.
Anyway, I hope you had a great holiday, and have a happy new year!
BONUS: Inking a design I didn't use.