Another Global Game Jam down the hatch! Check out the newest game in my repertoire, Museum de Gris. Thanks to the help of my awesome teammates (below), we made an awesome game with a cohesive style and gameplay that's hilarious and engaging. Our team's skills really complemented each other nicely, which made creating the game painlessly fun.
Galan, our fearless programmer, introduced us to the new open-source engine Godot. My experience with Unity's visual editor helped me easily do level design in Godot, which I'm actually quite fond of now. In addition to laying out the museum, I created several objects (like the giant Fabergé egg) and bunches of paintings. I created the gameplay music and the win-lose themes as well. The eerie music at the beginning was done by Tyler, who created the concept and most of the 3D objects in the museum too. Nicole set the visual style for the whole piece and did the character design & animation for Robbert, the main character. She's amazingly fast at drawing!
The whole thing was created in 48 hours for Global Game Jam 2015. The time limit of the event forces you to make quick decisions, which I really like. The 48 hours (well, those in which we were awake) were spent at 804RVA, a coworking space in Richmond, hosted by the coolest peeps ever at RVA Game Jams.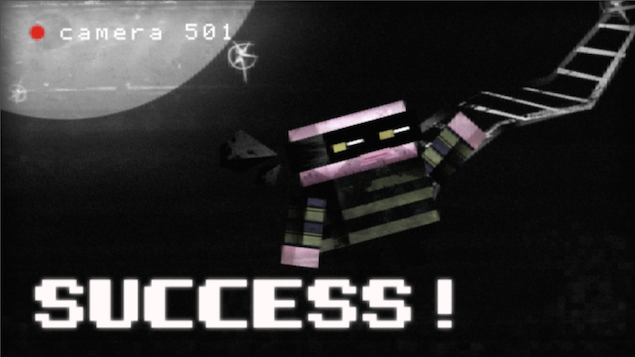 Download the game for your computer here. (Sometimes the game hangs on launch– wait about 20 seconds and it should load).