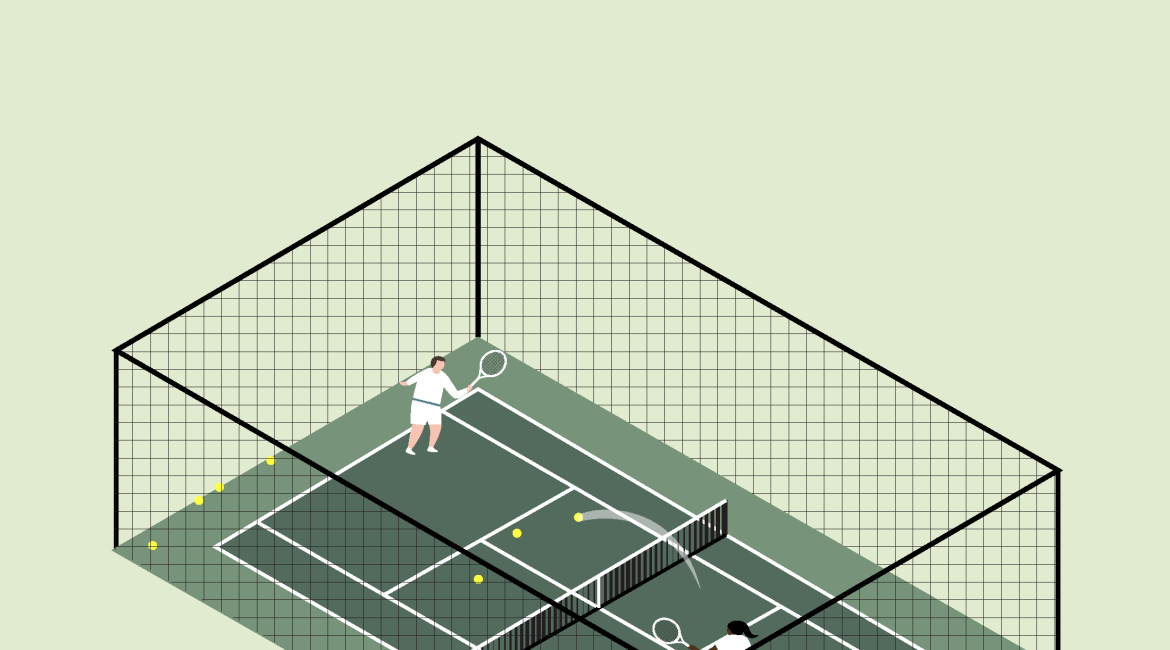 A simple poster to advertise tennis as a hobby. Type set in Publica Sans.
It's been crazy busy.
If you'll excuse an embarrassingly awful hashtag for a moment, here's my #brandfam. This August, I started work on my master's degree at the VCU Brandcenter along with 100 other extraordinary creative thinkers. It's been 9 weeks, and looking back on this photo, it seems like ages ago.
Here are some things I've done:
Illustrated a new Marvel superhero
Prototyped a mail service for homeless people
Drew concepts for a NERF vacuum for kids
With my amazing team, built a Rube Goldberg machine
Wrote and illustrated a fairytale
Made a pumpkin into a computer
Drank way too much coffee
Concepted two Christmas window displays that will be in Richmond this winter
The best is yet to come. Stay tuned.
Also, I bought a house. No big deal, just a full-time job on top of my full-time job.
We've had Le Tour on our screens for a week now. Biked 40 miles this week too. I guess we are a bicycle family now.
This weekend I got to work with my friend Julie on an exciting project! Working for a client whose small business you really believe in is an extra special treat. Speaking of treats, Julie, who was a full-time baker at my favorite cake shop, took the plunge into creating her own small business, Allie Bones! She makes wonderful people treats, so it's only natural that she'd make great dog treats too. She needed some help branding her adorable dog biscuits, so we worked together to create two logos featuring her dog Allie: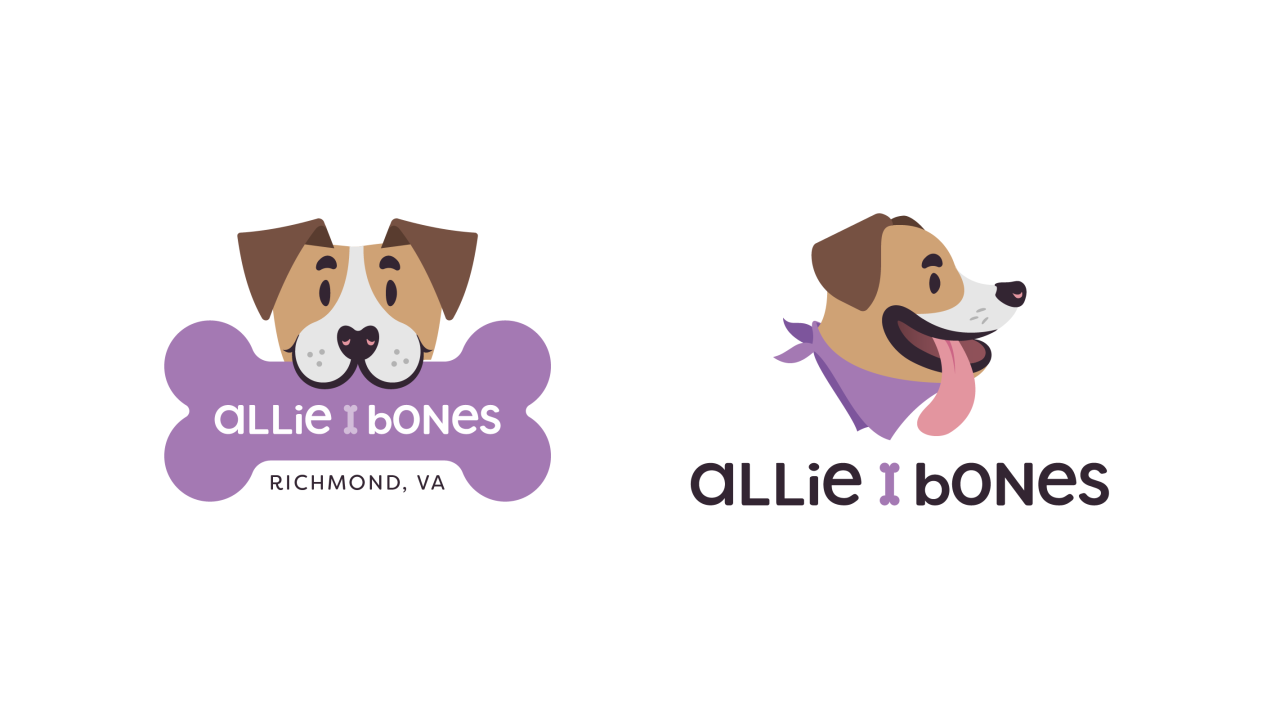 Allie has a big goofy smile, so it was important to capture her enormous grin in a succinct logo. The logotype is based on a modified Filson Soft, a TypeKit typeface I like to work with because of its slightly rounded edges and variety of weights. It comes off as very friendly despite its structured geometric forms. You can follow Julie's work on Instagram at @AllieBonesRVA.
While the purpose of a key in the structure of a game is to slow you down, there's a joy in acquiring each one. Here's a collection of keys from my favorite video games in one joyful illustration.
And here's a numbered key (no pun intended) if you're truly bored and want to match each key to the correct game.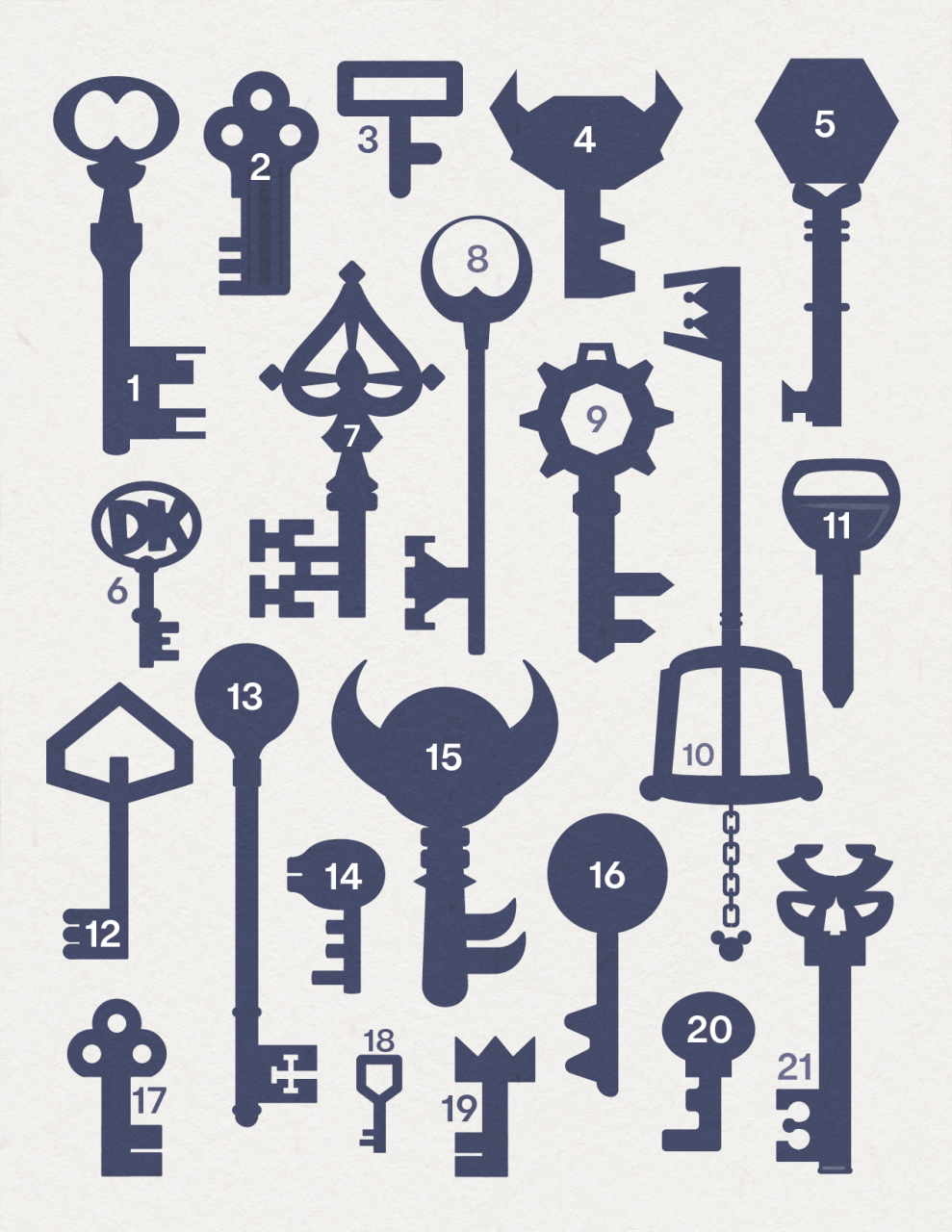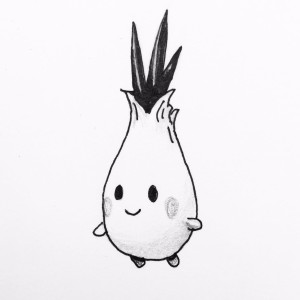 My fascination with onion baby started in the car last week on my way to a wedding. I doodled its bulbous shape over and over and experimented with the eye-to-mouth-size ratio to make the cutest thing possible. Here's the result of that "research," done in Cinema 4D:
I like the way Cinema 4D's cel shader gives things a 2D look on the surface but the 3D volume is obviously still there. I didn't use any sort of rigging for this, I simply keyframed the scale and rotation of the body, limbs, and leaves. I did cheat just a tad by using jiggle deformers on the leaves: it makes bouncy movements really dynamic and takes just seconds to set up!
For the kid (teen? tween?) onion I did use a more traditional IK rig, albeit with a bezier spline rather than a linear one, and a squash and stretch deformer on its body.