Here's a piece I made for my good friend Tyler Rhodes. His long-term work Evolution! is a really cool multifaceted project that teaches kids (and adults) about animals' evolution and environmental adaptations. It encompasses live demos, drawings, animations, and even a video game. Read more about the project on his site, evolutionanimation.wordpress.com.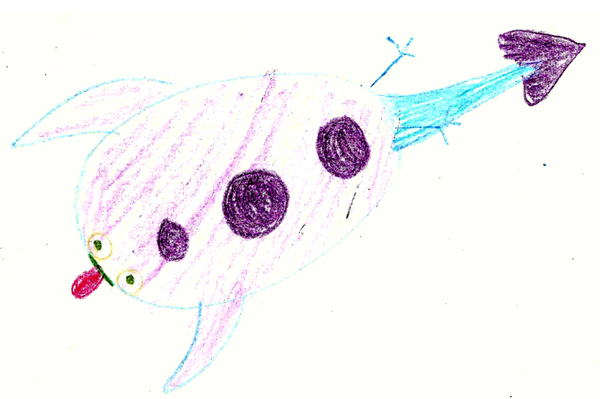 Tyler starts by drawing a basic lizard creature, and then the participants elaborate and add features that would help it adapt to a specific environment. Here's one such drawing by an elementary schooler, a strange whale-like creature with a long tongue and little chicken feet.
Other artists participate in the project by creating derivative art. Here's the creature I made based on the student's original design. It was an incredibly fun challenge! After dozens of hours of work, I think it came out really well. And its body is made of super-soft baby yarn so it's actually very snuggly. I had a hard time giving it up.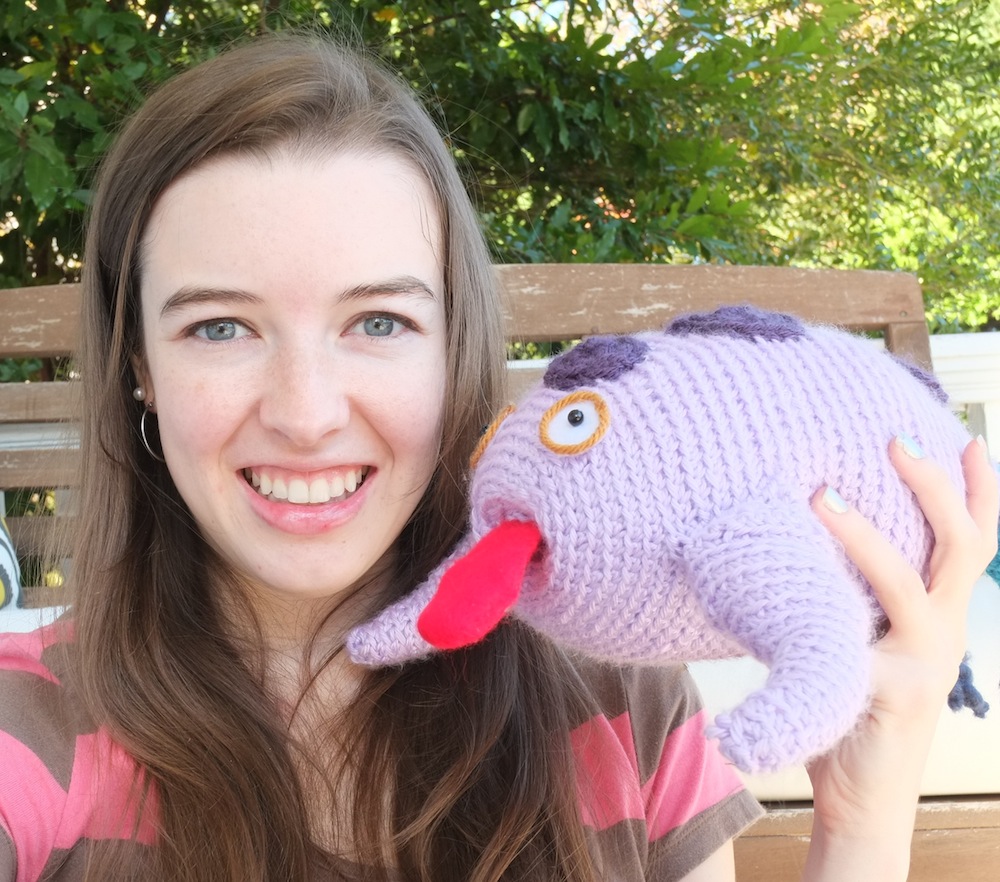 Tyler made a post about it on his site but he mistakenly titled it "Knitted Critters." It's actually crocheted. Duh. To nerd out for a little bit, crocheting is much easier for stitching "in the round" (stitching in a circular pattern). Alright, enough of that. Don't you love his chicken legs, though?